Whatever nasty word you decided to call the year that was 2017, we can all agree on one thing: it was that nightmare where you were naked, and everyone pointed and laughed. Since there's no point in dwelling on the (mostly horrible) past, we're rather going to look at the positives. Because who wants to start the year with last year's baggage and let's be honest, we've all decided that 2017 did not happen.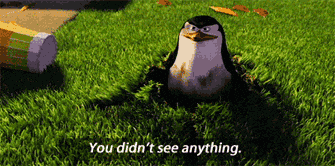 As our CEO likes to say, 'it was the best of times and it was the worst of times,' but when the wheels came off, we did what any respectable company would do: we partied, we drank, we laughed, we dressed up, and we had good old-fashioned dronk verdriet. Then we gave 2017 the finger and challenged 2018 to show us what it's got.
So, we kicked off the new year (which started this month; January was a free trial) by celebrating the wins we had in 2017.
First off, we were joined in the office by the fluffiest four-legged friend in the form of Dirkie die Verskriklike (Dirkie the Terrible). His happy little yelps and too-cute-to-handle trot took the edge off many a bad day and kept us sane and coming to work every day, with the hope that his sweet little face would be there to welcome us to another 2017-day. If you haven't had the honour to meet this sassy little pooch, you can follow him on Instagram at @dirkiedieverskriklike for a daily dose of cuteness overload.
We had our very first Reimagine session where we showed off our passion project: The Reimagine Business Tool for designing your business success through technology and innovation. After months of drawing weird swiggles on the walls and asking employees random questions, our EXCO team broke the formula for reimaging businesses and introduced it to our clients and various stakeholders. And we're proud to say that it's been received with a lot of excitement.
Then we turned 10 (!) and what better way to celebrate the beginning of our teenage years than by hopping on a bus to the bush? Through team-building and a broken-down bus we (literally) scraped ourselves off the pavement and took the valuable lessons that we had learned back to the office as a stronger and more involved team.
Our FNB team managed to take creativity to the next level and was rewarded for it by getting a nomination for the Midas Awards. And then, winning SILVER for our creative execution! We're so proud and happy to know that despite the hardships the year produced, we still managed to get awesome work out and get recognition for it. But don't take our word for it; see for yourself the international award-winning work we produced!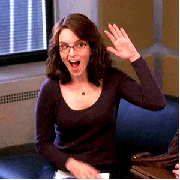 And before we knew it, 2017 was at its end, and it was time to party like we're at the restaurant at the end of the world. In true ETIKET fashion we organised a big party, handed out gifts like Santa Claus came early, and travelled back to the 70's to show off our disco moves. And if there's one thing we know how to do, then it is to dress for the occasion, from afros to the bootlegiest of bootleg pants and shiny disco balls we danced like 2017 never happened.
2017 was though and we learned some really hard lessons, but we came out on the other end stronger and more determined than ever. This year, we stand tall and challenge 2018 to hit us with its best shot.
Join ETIKET in 2018 as we kick asses and take names.
With thanks to Janhendrik Oosthuizen for uttering the phrase that inspired and carried us through the year.