Finding your (creative) tribe
There's something about working in an office of creatives that just feels like home. It's like finding pants money or scoring the last slice of leftover pizza – there's something unmistakeably awesome about it.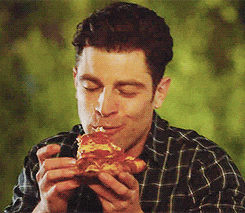 As I progress along the delightful journey of no longer being a child and getting rewarded for napping, I'm realising more and more that who I work with plays an increasingly important role in where I decide to work. Maybe even more so than (save your gasps) salary. Yes, I am the stereotypical millennial worker, and I make no qualms about it. I want a different workplace than the one my parents grew up in, slaved in and put off their personal happiness for. And if you can't give it to me, I'm moving on.
I think a lot of old-school corporates are struggling with the millennial generation and our approach to the workplace. For one, we're not lazy, self-entitled slobs. In fact, companies' increasing dependence on the digital market means we almost never switch off. There's always work: on a Friday night when you're out with your friends, Sunday morning when you're trying to enjoy your new book, and often late into the night on a weeknight, knowing you'll have to wake up early the next day to do it all again.
But most of us do it because we love what we do. Work is no longer just a means to an end, or not in the ideal world anyway, and more and more of the new generation is growing up with this realisation. It's no longer just about getting a job to pay the bills. The millennial generation is more educated than any before it, and wants a workplace that offers meaning. Real meaning, in an environment not solely concerned about rands and cents. They want to be actively engaged in the work they do.
And a big part of this has to do with the culture. Most employees don't leave companies, they leave people. I want people I fit in with, people I could be friends with. After all, they are the ones I spend most of my waking day with, and a crappy workplace with crappy people affects a person's health in more ways than you can imagine – mentally, emotionally, spiritually and even physically.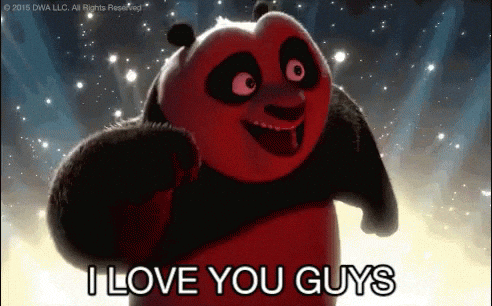 Having friends at work really is wonderful, and not to be underestimated. I want to have fun at work, and I'm not the only one. Studies show that the millennial workforce wants and even expects it. We have a less formal, task-oriented approach to work, and we seek out employers that encourage this dynamic. This is not to be confused with laziness or lack of professionalism, as so many critics are quick to put it – in fact quite the opposite.
There is strong business value in bonding with teammates and taking a break for creative inspiration, far more so than working for a cut-and-dry type manager who expects a traditional 9-5. Productivity should be measured by work completed, not by time spent in the office. I know people who clock in and out for 9 hours having browsed Facebook and scanned through the occasional email, doing little more for the business than using up data and toilet paper. I also know people who pop into the office for an hour but somehow get an entire creative presentation churned out. It's not about how many hours you spend behind your desk, it's about the value you bring to the organisation. And many old-school managers and business leaders still refuse to get on board with this far more efficient way of working – to their own detriment.
­Having worked in a couple of different spaces, I never really felt like I'd found my people. Corporate environments tend to play home to a slightly older workforce – not old, mind you, just not exactly the right fit for me. They have different priorities, opinions and a general difference in lifestyle that fall just a little outside of mine. Don't get me wrong, I've met some fantastic people and made great friends along the way, but they were the exception rather than the rule.
Working in an office of 20-somethings all brimming with the proverbial juices is an experience apart. They're weird and wonderful, and all things in-between, and I love it. I can finally wear that black lipstick and turban without getting the 'what is she wearing' stare from my pants suit and collared shirt colleagues. Because there's guaranteed to be someone dressed more weirdly and wonderfully than me. It's liberating. It's inspiring. It's my tribe.
Here are some of the one-of-a-kind people I have fun with every day:
Mbhali – An illustrator whose style is a mix of urban athleticism and her own unique brand of ladylike sass. She's changed her hair five times in the four months I've been here and I've loved them all (can someone say jealous!) She's a rare hybrid of calm and feisty, with the ability to insult and compliment at the same time.
Luyolo – The tall dark stranger of yore with a distinctly African twist and a quirky style that only he could make work. He must be the only person I know who can pull off man dungarees and crazy hats without looking like a boob.
Joane – Our resident African queen. Girls at SA Fashion Week would be jealous. She's small but feisty, and commands a kind of quiet, graceful presence tinged with fire. She's everything I love about urban Africa.
Thando – A true gentleman if ever there was one. T is the African version of Prince Charming, with a voice like velvet and the ability to twerk like no one else (seriously, he beats the ladies). He's also an awesome designer.
Vern – The gangsta in Gucci. Her obsession with beautiful shoes is unmatched. Literally. Movie stars would be jealous of her collection. She's the embodiment of pretty but tough, with an undertone of urban African chic.
Lauren – The sweet, straight-talking Canadian who is like A Beautiful Mind (but far better looking than Russell Crowe) when it comes to designing complex content. So much so that she's been given the name content god around these parts. She's sugar, spice and everything nice, but make no mistake, she'll kill you if you push her too far.
Tamsin – The fiery redhead who has a magical way with clients. She's the kind of person you want showing you around the office on your first day, because she's impossible not to like. She has an amazing way of making people feel totally at home around her. She's also a kickass designer.
Sonelle – My fellow crazy dog lady. She's the sugar and the spice; sweet, sporty and a just a lekker person to chat to, in addition to being a superb AE-cum-designer-cum-awesome human.
Nicolene – Our lady of perpetual calmness, with a penchant for expletives and McDonald's fries. Nic is always ready to help, day or night, weekends and holidays. When she's not fighting against grammar injustice, she prowls the internet for random information and picks fights on social media over the Oxford comma.
Sonya – The peaceful, gentle-until-you-rattle-her-cage copywriter who almost moved to India as a certified yogi. She can bang out corporate copy like it's nobody's business, and still find the willpower to gym at the end of a long day. She's the yin to a whole lot of crazy yang around here.
These people bring life to my life, and make having to earn a living all that more bearable. So, as countless soppy inspirational memes go, find your tribe and love them hard. If you've got to look into someone's face all day, you might as well like the person you see. I know I do.